http://electric-slide.tripod.com/webonmediacontents/Electric Boogie.mp3|Electric Boogie - Marcia Griffiths Composer - Bunny Wailer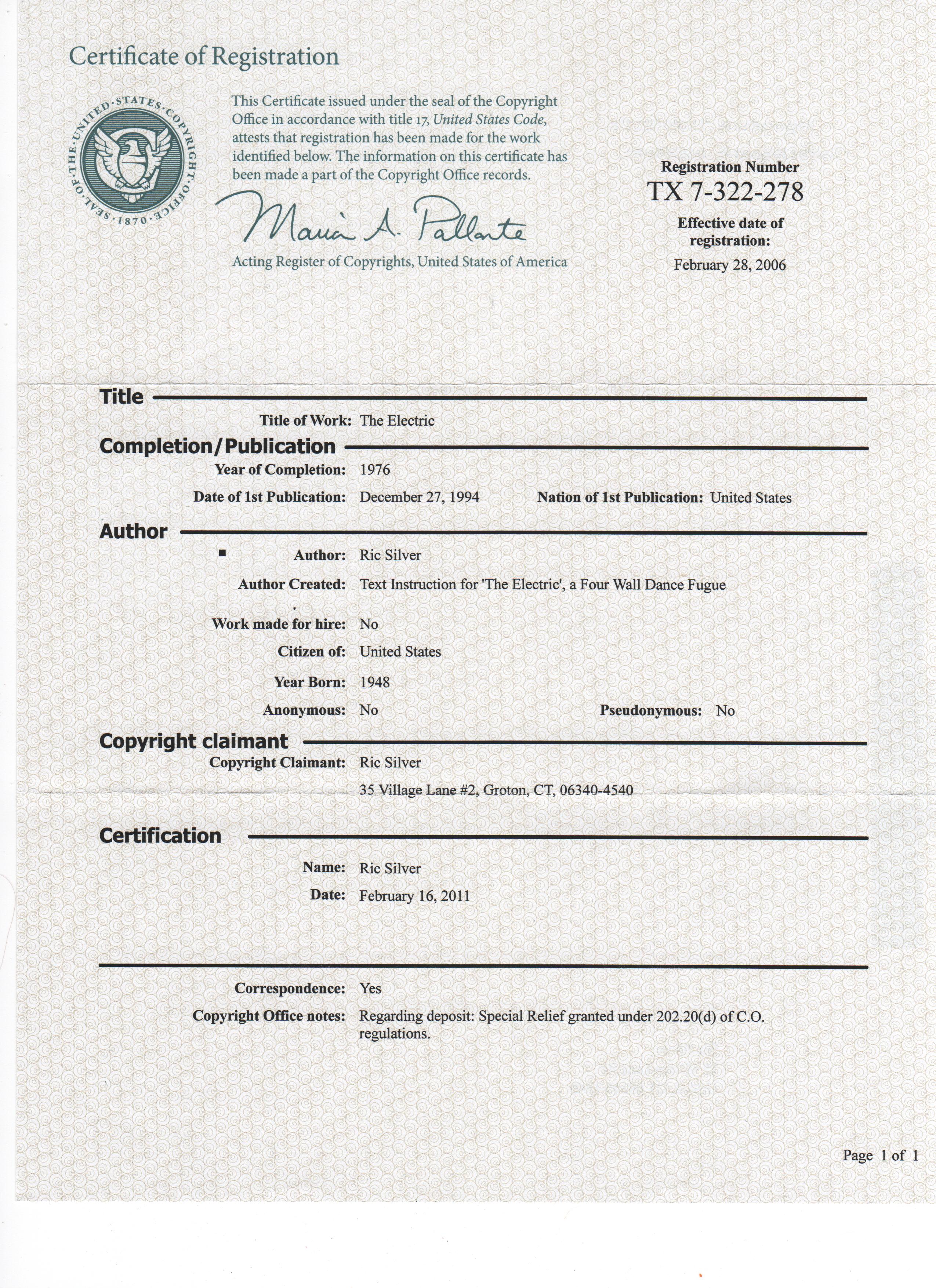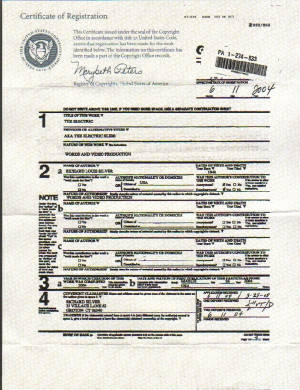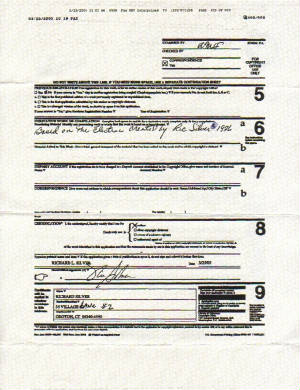 Watch an interview I did for PBS recently where I teach the Electric Slide and talk about it's creation:

https://www.youtube.com/watch?v=e7uByEP8XEY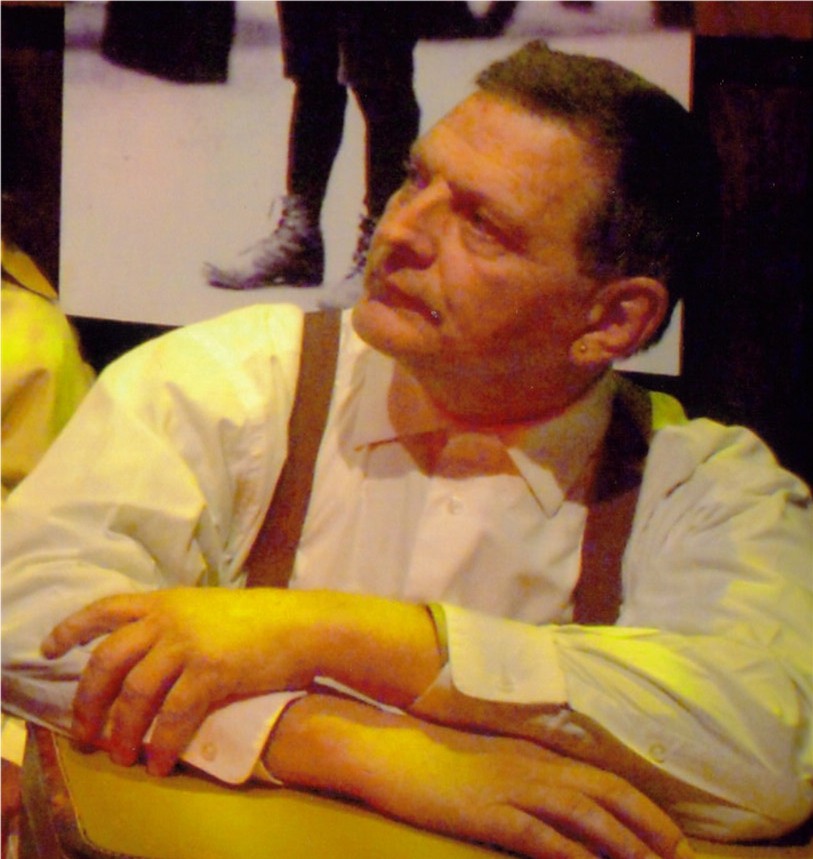 Registered with the Library of Congress
TX 7-322-278 7/28/2006
PA 1-274-833 6/11/2004
ALL RIGHTS RESERVED
"Electric Boogie" was written by Bunny Wailer (Neville Livingston). I spoke to Mr. Wailer yesterday 2/11/06 who states - no matter what the internet says, he wrote and recorded this song prior to Bob Marley's death in 1981 as Bob had played on the original recording. He is checking his records for a more accurate date for me.
Since the song "Electric Boogie" was not released immediately, when it was released in 1982, they had given it an update and the tempo changed from the original recording that I used to create the dance. If you want to hear what the tempo original sounded like - listen to Bob Marley's "Bad Boys" - and try doing "The Electric" to that tempo.
The Social Dance known as the Electric Slide being done these days is actually a variation of my original choreography. Along the way, someone (and I won't name names, altho I know who you are) decided that the dance step was so simple that a repeated step was not necessary and dropped it - make the dance an 18 step variation of the original 22 step basic combination. If you read about the start of the dance at My Home Page (http://the-electricslide.com) I was pressed for time by the owner's of Vamp's Disco. They had hired me because I was in a professional company at the time and stated that they wanted the club to be strictly for Professional Dancers being that no such club existed in Manhattan at the time. But after a few months, they saw the line of patrons around the corner and got greedy and said to open the club to the general public, which I advised against stating that 1) the regular clientele would leave and 2) there would be problems and accidents could occur as I had noticed in many clubs where persons would bring drinks onto the dance floor and patrons would slip and fall. But they said to do it, and because of that, when I taught the dance during the evening, I would have to simplify the steps back to just the basics to that non-professions could keep up. And even tho every night I told the story of my having a dream of someone teaching the choreography incorrectly and my having to spend the rest of my life correcting it - it still came true. Just recently in 2012, I noticed that I never really finished writing down the end of the dance - the pamphlets that I passed out at the Premier were slugged for the final three sections of the dance because of printing constraints. Back then a printer required 2 weeks to prepare a piece, and I was still in the middle of creating the dance - so I slugged the 1st section three times to complete the musical counterpart. The Page (complete Choreography) now includes the final three sections of the dance that without the repeated section of the basic combination, the part that is left out in the current "Social Dance" called The Electric Slide, can not be done. At least if you can complete it - I'd love to see it. Also - the 18 step variation does not end with the music, the music ends while you are in the middle of the combination.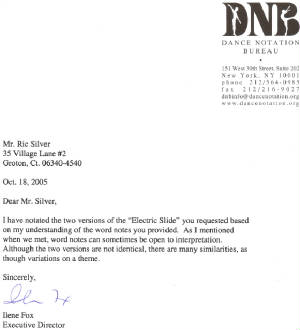 "The Electric"
Also Known as The Electric Slide
The BASIC 22 step pattern
TYPE: 4 Wall Line Dance
Rating: Beginner to Advanced
COUNT: 22 STEPS: 22
CHOREOGRAPHER: Ric Silver
MUSIC:Electric Boogie - Marcia Griffiths
Original Choreography "The Electric" copyright 1976 Registered 2006
Managed by Mark Beigelman, Beigelman, Feldman & Assoc. P.C.
100 Wall Street 23rd Floor NYC, NY 10005 212-230-1300
STEP DESCRIPTION:
GRAPEVINE Right, TOUCH
1,2. Step to the right on RIGHT foot; Step LEFT foot behind Right foot;
3,4 Step to the right on RIGHT foot; Touch LEFT foot next to Right foot (clap)
GRAPEVINE Left, TOUCH
5,6. Step to the left on LEFT foot; Step RIGHT foot behind Left foot;
7,8 Step to the left on LEFT foot; Touch RIGHT foot next to Left foot (clap)
WALK BACK, TOUCH
9-11. Walk back stepping on RIGHT, LEFT, RIGHT
12. Touch LEFT foot next to Right foot (clap)
STEP, TOUCH, STEP, TOUCH, STEP, TOUCH, STEP, TOUCH, STEP with 1/4 TURN , HOP
13,14 Step forward on LEFT foot; Touch RIGHT foot toe to Left heel (clap)
15,16 Step backward on RIGHT foot; Touch LEFT foot toe to Right toe (snap)
17,18 Step forward on LEFT foot; Touch RIGHT foot toe to Left heel (clap)
19,20 Step backward on RIGHT foot; Touch LEFT foot toe to Right toe (snap)
21,22 Step forward on LEFT foot turning 1/4 turn to your left; Hop
BEGIN DANCE AGAIN
More advanced dancers can vary steps with turns (single and double)in place of grapevines or slide, slide, slide (The Electric Slide)-
Charleston kicks (14 & 18) touch behind or hand to floor (16 & 20) -
Hop may be substituted with Tour en l'air (turn in the air) or double tour.
This is the basic framework for the dance. Once it is learned, variations on the theme are listed in the complete choreography and even this is only a working model. Other variations are acceptable as long as they stay within the framework.
This was originally choreographed for professional dancers and was done in 2 lines facing each other. They should BOX each other - that is to say, circle the opposite dancer. This version was only done a few times as I found that it was much too difficult for non-dancers and therefore only taught it with single lines facing one direction at VAMPS. I hope that someday, this will be revived as it is lots of fun.
View the Choreographers Homepage and see other dances he has created as well as photos, resume and autobiography. Use this link to find out how to order your own copy of the entire video.
JOIN The Official Electric Slide Fan Club -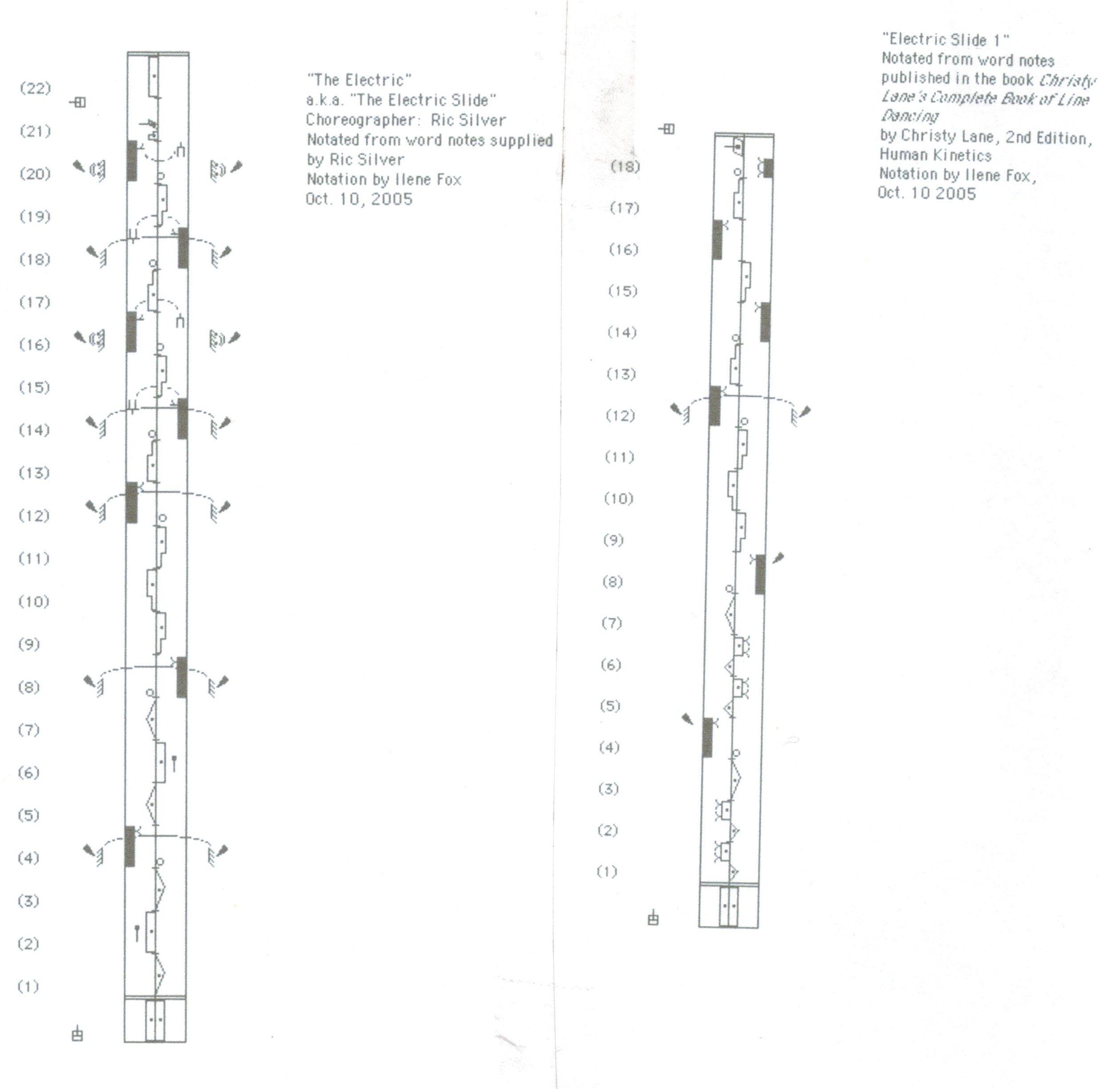 Want to learn a line dance but don't know where to find it - you can probably find it HERE - VIDEOS OF MOST LINE DANCES CAN BE FOUND HERE - JUST CLICK THIS LINK